Dubai is one of the seven emirates in the UAE. A significant revenue-producing Emirate, Dubai City is situated on the Persian Gulf's southeast coast. Traveling to Dubai is like traveling to a city of contrasts where the energy of a modern city and the customs of the desert coexist.
Dubai is regarded as the most sought-after tourist destination by travelers from all over the world because of its breathtaking landscapes and eye-opening beaches, including Jumeirah Beach, which is particularly well-known. Dubai tourist places also include lovely gardens, enormous shopping malls, and opulent hotels. It has a special selection of theme parks with thrilling activities like paragliding, cruises, sailing, water tours, camel safaris, and luxury yacht tours to make your vacation in Dubai amusing and memorable.
Female travelers to Dubai can feel secure. Driving, living, and leading a liberal lifestyle are all permitted for women.
TIPS TO MAKE YOUR VACATION IN DUBAI A DREAM VACATION
Here we are with a few tips to make your vacation in Dubai a memorable one.
SHOP, EAT, AND SKATE
There are plenty of famous places to visit and shop in Dubai thanks to the presence of malls in almost every neighborhood. But until you've spent a full day at the Downtown Dubai Mall, you haven't engaged in retail therapy. This location has everything, including high-end and budget brands, jewelry shops, home furnishing stores, electronics stores, and more.
After that, set the shopping bags aside and enjoy skating on the indoor ice rink at the mall or a trip to the Dubai Aquarium's Underwater Zoo to see sharks and crocodiles. After that, proceed to The Dubai Fountain to see it in action while stopping for a snack at one of the many restaurants along the way. If you ever find yourself in Palm Jumeirah a famous Dubai tourist place, Essay Writers UAE suggests you go shopping at Nakheel Mall and then have an original Indian meal at Trésind Studio. The Palm Tower's observation deck, The View at The Palm, is accessible from the mall and offers sightseeing of the archipelago from 240 meters above sea level.
DISCOVER DUBAI'S PAST:
Dubai attractions like landmarks, museums, and heritage areas ought to be included on every traveler's itinerary in addition to the city's record-breaking sights. Visit the Al Fahidi Historical Neighborhood to see centuries-old buildings and browse the local souks for genuine mementos.
The nearby Gold Souk is one of the oldest and most fascinating traditional markets in the city for buying jewelry and gemstones, while Dubai's Spice Souk is a vibrant, aromatic, and sensory experience. There are more traditional goods available here than in mall stores; just remember to barter for the best deals. There are also a ton of cafes and art galleries nearby, including the cozy XVA Art Hotel, which has 14 distinctive and individual rooms that highlight regional architectural and cultural motifs.
INDULGE IN UNIQUE EXPERIENCES:
Essay Writers UAE says when in UAE, a magnificent experience is always in store. Adventure seekers can reserve a skydiving experience at Skydive Dubai or take a ride on XLine Dubai Marina, the longest urban zipline in the world, for the thrill of a lifetime. The Museum of the Future, one of Dubai's most well-known landmarks, explores how society might change over the next few decades using technology and innovation.
It is a great place to find next-generation science. For those who prefer leisure activities, you can rent a boat and go deep sea fishing while taking in the city skyline from a new angle, or you can dive into Deep Dive Dubai, the world's deepest diving pool.
VISIT BURJ KHALIFA:
A breathtaking view of the entirety of Dubai is made possible by the wonders of modern technology. It is the world's tallest building. On the 134th floor of the Burj Khalifa, there is an observation deck where you can essentially see everywhere.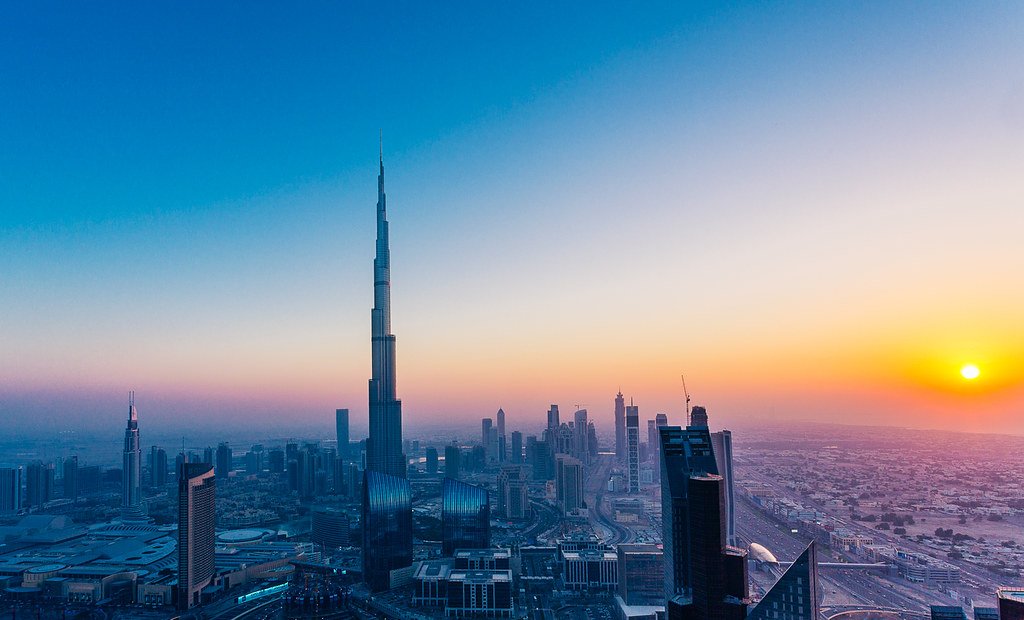 Sunset is the ideal time to take photos from The Burj Khalifa. When you are about to land in Dubai, you can see this a long way away. a stunning piece of architecture.
CONCLUSION:
Dubai is the place for opulent, luxurious holiday packages. This gleaming desert oasis serves as both a fantastic stopover on the way to Asia and a fantastic standalone destination. Start creating your ideal Dubai holiday package by selecting a posh hotel in the area—possibly a room on The Palm, high up in the iconic Burj al Arab, or a resort along Jumeirah Beach. The list of activities available at each one is endless: riding a dune buggy through the desert, shopping in the Gold Souk, or dancing at a rooftop bar.